Learn Inbound Marketing at the 43 North Marketing Summit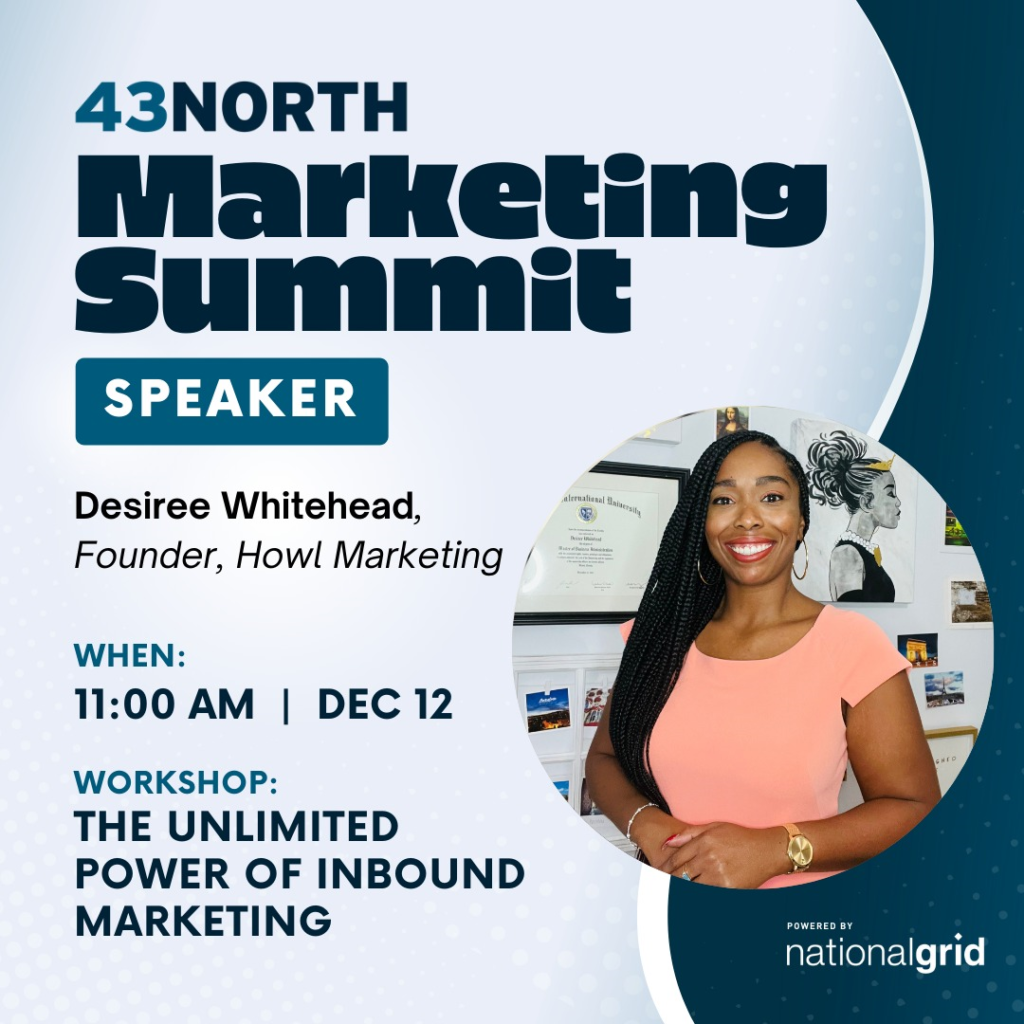 The world of marketing is a constantly evolving one. This means that there are constantly new strategies, technologies, and tactics that the leaders in the industry are using to stay ahead. What if you had an opportunity to gain access to all of the latest industry trends and tips by attending a conference designed with you in mind? Well, we've got good news. With the 43 North Marketing Masterminds Summit, this opportunity is at your fingertips. Set for December 12th at the Seneca One Auditorium in Buffalo, NY, (1 Seneca Street), this one-day summit will feature six hands-on workshops covering a variety of topics to help your company reach its potential.
While there will be tons of subject matter experts on hand for you to learn from, make sure you're present for the workshop on The Unlimited Power of Inbound Marketing. Headed by Desiree Whitehead, the event's keynote speaker and Founder of Howl Marketing, this workshop will teach you the ins and outs of inbound marketing – a method to attract customers by creating experiences and quality content that's tailored to them. In the highly-anticipated workshop, Desiree will:


Educate you on the principles of inbound marketing
Help you build a proven strategy to gain customer loyalty
Discuss ways you can organically build your online presence
Introduce important marketing tools to help improve your brand
Take your questions and give you real advice specific to your company

Inbound marketing helps you simplify sales and marketing so that you can see your strategies and ideas comes to life. It is an easy way to connect with your target audience, increase your brand's visibility, and improve your relationship with your customers. This is your chance to learn how to take a cost-effective approach to marketing that will make you more efficient and improve your ROI in the process.
What are you waiting for? Make sure you RSVP for the 43 North Marketing Summit and reserve your spot today.
In addition to the workshop on Inbound Marketing, other workshops will focus on:
SEO
Google Analytics (GA4)
Content Marketing
CRM Optimization
PR, and more!

Each session is an hour long and will include 15-20-minute Q and A sessions.