BTS of Being a HubSpot Partner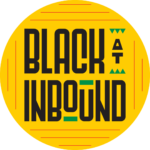 Learn how Partners grow their business with HubSpot
Curious about HubSpot's Solutions Partner Program and what it's really like to be a HubSpot Partner? 
We're taking you behind the scenes of growing your business with HubSpot, and how partners use our tools. Learn how HubSpot partners from Eternal Works, Howl Marketing, and Stratagon work with their clients, scale their businesses with HubSpot tools, and how you can do the same.
This event is open to all!
Speakers: 
Resa Gooding

Desiree Whitehead

Tim Jones

Ryan Burkett