Efficiency Expert Wanted:
EXECUTIVE ASSISTANT AT HOWL MARKETING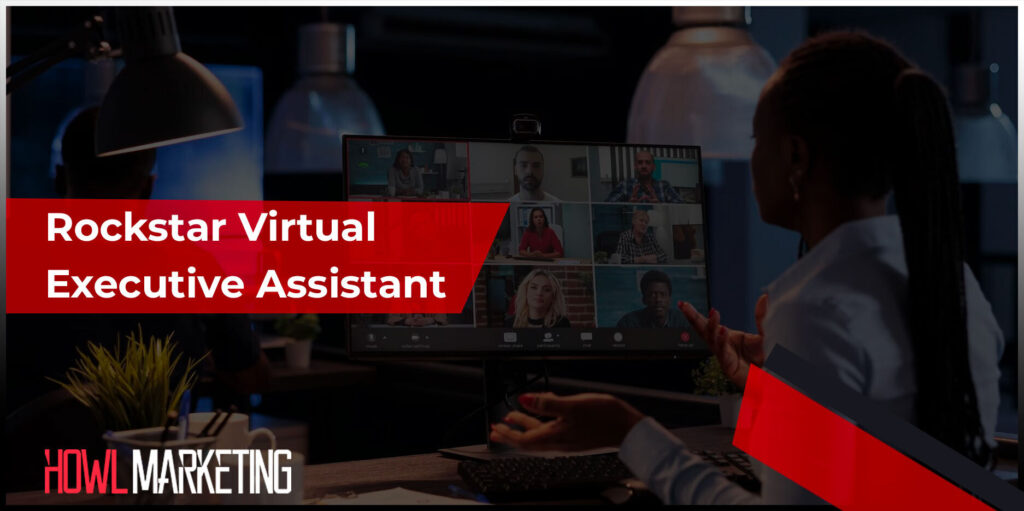 Howl Marketing, a leading B2B Growth Agency, is seeking a proactive and detail-oriented professional with exceptional written and communication skills to join our team as a Virtual Executive Assistant.
Our CEO and Chief Strategist relies heavily on the ability to allocate time for deep, focused work. We are in search of an individual who can efficiently manage lower-priority tasks that don't require direct oversight. The ideal candidate should thrive on detail-oriented responsibilities such as organization, scheduling, note-taking, travel coordination, and ensuring the seamless flow of a busy workday.
At Howl Marketing, we emphasize expertise-driven business practices, with a strong focus on producing high-quality content, effective written communication, and rapid response times.
This is not an entry-level role. A minimum of 2 years of experience in a remote Virtual Assistant capacity, supporting business owners in an executive support role, is required.
Expect to handle multiple daily requests, including time-sensitive tasks.
Responsibilities encompass both business and personal matters.
Initially, this is a part-time position, averaging 10-15 hours per week. Depending on collaboration and performance, there is potential for increased hours per month.
As a remote position, you can work from anywhere within the United States during EST business hours. Communication takes place through email, Slack, and phone.
Minimum of 2+ years of relevant experience as an executive assistant, administrative assistant, or similar roles (e.g., office manager, chief of staff, head of operations).
Capability to manage numerous incoming requests while ensuring timely responses or delegation.
Highly organized, with a penchant for spreadsheet wizardry and forward-thinking.
Exceptional self-management skills and meticulous attention to detail.
Comfortable with remote, virtual work arrangements with limited face-to-face interactions.
Outstanding written and verbal communication skills.
Quick adaptability to new software tools.
Preferred Qualifications:
Proficiency with cloud-based apps, including but not limited to G-Suite (e.g., Gmail, G-Cal, Google Drive/Docs/Sheets/Forms) and Slack. Excellent Excel skills are a plus but not mandatory.
Proactive problem-solving ability, adept at anticipating and addressing challenges, and developing preventive systems.
Capability to establish new systems and processes to streamline business and personal functions. If you naturally seek opportunities for process improvement, please highlight this in your application.